Opening Auditions 2014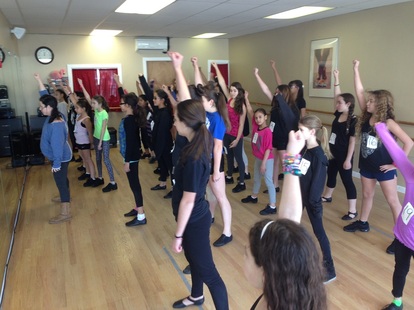 On Sunday, January 26th eligible Dance Space dancers auditioned to be part of our opening production. The opening production is a dance number that is showcased in the Adult Recital (Recital 2). This year we had over 55 children audition for the coveted spots.

We are pleased to announce the theme for the opening production will be "The Hunger Games!" TDS dancers will be performing our dance rendition of the hit movie franchise.

This year we will be showcasing three dance groups. Each group will be focused on different styles of dance. Hip Hop, Theatre and Technique. (Group 1- Hip Hop/Jazz, Group 2- Technique/Theatre level 1, Group 3- Technique/Jazz level 3.) Every year the style of the routine is changed allowing all of our dancers an opportunity to shine! If your child did not make the team we encourage her/him to audition again next year.

Results: Results will be personally emailed out by 5pm on Wednesday. We have decided against posting a list of names to avoid any hurt feelings. If your child made the team you will be emailed with information and a schedule of classes.


Good luck to all!