Summer Recital 2010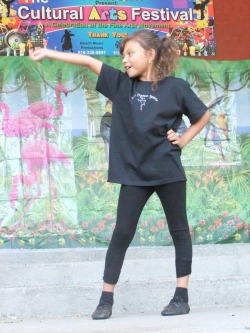 On AUGUST 14th The Dance Space celebrated the 1st annual Dance Space Summer Recital and East Rockaway Cultural Arts Fair! Our Dancers took the stage at 11am and WOWED the audience with their talent! The girls all danced to Summer Songs and entertained the crowd of over 150 people! Our summer program began the tuesday after the Fourth of July. In just 6 weeks our dancers learned techinque, stage performance and mastered their dance routines! GREAT JOB LADIES!!

Our Event was proudly sponsored by The Dance Space and E.R. Rec Center. A special thanks to ON the Edge Graphics 516-770-2216 & BeachMusic Productions 516-330-8898 for generously donating their time and services to this event!

Please scroll down to see pictures from this event!

---
Front page of the Herald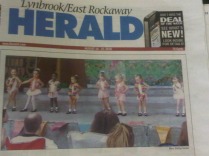 Our Dancers were the TALK OF THE TOWN when they made made the FRONT PAGE of the Lynbrook/ East Rockaway Herald! All your hard work paid off!!!

---
Cultural Arts Fair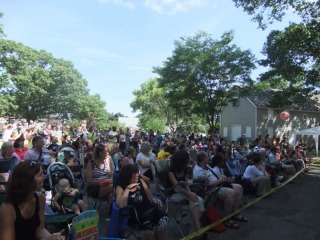 WOW! LOOK AT THAT CROWD!!! GREAT JOB LADIES!

The Cultural Arts Fair is a gathering place for the community to learn, create, enjoy and appreciate the arts. From Dance to Music, Martial Arts to Gymnastics, The Cultural Arts Fair is dedicated to educating our community about the joys and benefits of an education enhanced by the arts! Our goal is to create family-centered, safe and creative environment where students and audiences can experience the arts in their own personal way.

Local businesses like, The Dance Space, and East Rockaway Music Center have generously dedicated their time, passion and expertise to this event. Lauren Quaranta, owner of The Dance Space and founder of The Cultural Arts Fair is "excited to showcase the talent our town has to offer! Our students, faculty and customers are all so excited for this event!"

Description provided by The Cultural Arts Fair Committee.
---
SUMMER RECITAL 2010 PICTURES