Please visit our "Schedules" Link to view our Class Schedule
Class Description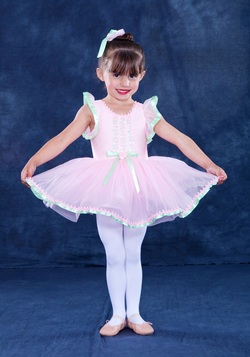 Ballet
This Class consists of developmental exercises and an understanding of process to build correct alignment, mechanical fundamentals and musicality in classical ballet. Each dancer will learn ballet terminology as well understand correct posture placement.

Tap
Tap is a dance form that is loved by all ages! It was developed in the United States during the 19th Century. The name TAP comes from the tapping sound made with the metal plates on the shoes. The Encyclopedia Britannica definition for tap dance is: "A style of American theatrical dance using precise rhythmical patterns of foot movement and audible foot tapping."


Mommy and Me Classes Ages: 18-24 months

Join our energetic, educational, and unique mommy & me class! This 45 minute class focuses on teaching young children coordination and the fundamentals of a dance class. The benefits to a "mommy and me" class are endless!!!!
Nurture your child's music ability! They will sing and dance along to their favorite songs, and learn new ones.They will be introduced to tap and ballet dance which is great for early development!
They learn rhythm games, instrument play, dance, and creative movement!You will play a major role in your child's musicality and rhythmic environment both in class and at home.Create special memories with your child that will not be forgotten!

Ballet & Tap Combo Classes
The Combo class is a half hour of ballet and a half hour of Tap. This class is only available for children ages 3 – 6 years old. It teaches each dancer the fundamentals of ballet and tap and prepares them for future training.


---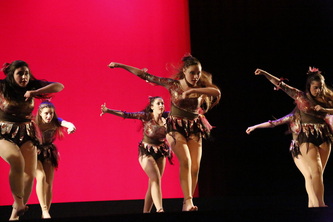 Hip Hop
Hip Hop is a style of dance that appeared in New York City in the early 70's. Hip Hop is very popular class here at The Dance Space. We take pride in our "new and young" choreography and always use age appropriate music, lyrics and movements. This is the perfect class for any dancer young or old!

African/ Reggae
A HIGH ENERGY CLASS where each dancer learns the fundamentals and origins of hip hop. This form of dance requires the student to be extremely rhythmic and coordinated. This class is not offered at many studios and closes out very quickly. If you are interested in African/Reggae please contact the studio ASAP.

---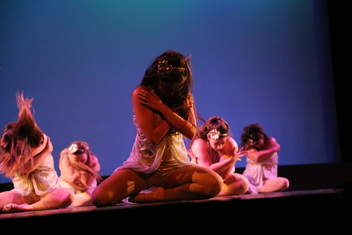 Modern/Lyrical
A mixture between ballet and jazz. The Dance Space uses Martha Graham and Cunningham methods while combining contemporary styles of movement and choreography. Each dancer will gain an understanding of the body and movement.


Technique and Turns
This class focuses on the technical aspects of dance. Students will develop core body control, practice and perfect a variety of turn sequences, develop strong foot and hand articulation, and receive strength training. Proper technique and execution of all jumps and turns will be learned separately, followed by short traveling combinations incorporating movement at a more advanced level. Each class new Jumps, kicks, turns, leaps, and stretching exercise are introduced. This class is perfect for students desiring to excel in dance.

---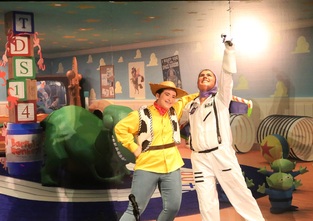 Theatre Jazz
A musical mix of Broadway show tunes and movie themes, this class gives the dancer the SPOTLIGHT and theatrical opportunities. Different styles and eras of dance are introduced into this class offering a fun mix of theatre and jazz dancing.

The Broadway Experience
Do you want to be feared at auditions but respected by your fellow performers? If you want to be the next triple threat, then this is the class for you! This class focuses on the three key elements to being the ultimate performer: Acting, Singing, and Dancing. Students will receive "The Broadway Experience" by learning all the elements of musical theatre such as stagecraft, voicework, choreography and much more! An education on this form of theatre is communicated through words, movement, and the technical aspects of entertainment as a whole. Levels beginner to advanced.

---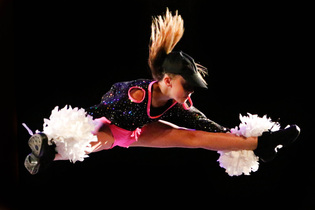 Kickline JV and Varsity Teams
This class incorporates a number of dance styles including pom, lyrical, jazz, high-kick and hip-hop. The dancers are taught high energy, disciplined routines, using pom poms, and other props at times. This class is geared for the dancer who is interested in competition performances and will prepare them for the audition process as well.

Cheerleading (Ages 6-8)
These classes focus on skill building for cheerleaders. Jumps, motions, cheer & dance execution, and stunting skills are the primary focus of these classes.

---