Recital Information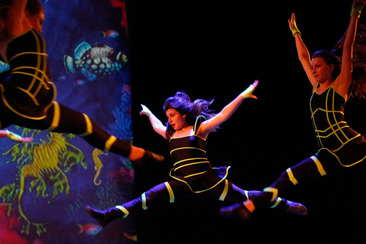 Recitals
In June The Dance Space will have a recital showcasing each dance class. Although is it not mandatory we urge each dancer to participate in the recital. The recital gives every dancer an opportunity to develop performance skills and build confidence!. Dancing is a performing art, and needs an audience!

Recital / Rehearsal Date, Rehearsal Week, Ticket info, Location and Times will be announced by the end of January/February


​
Stage Rehearsal
Our Stage Rehearsal will take place on a Sunday in May. The Rehearsal is Mandatory. Dancers must arrive 10 minutes earlier then scheduled time. We follow a very organized and strict time schedule! NO COSTUMES PLEASE


Mandatory Rehearsal Week
During your child's normally scheduled class the dancers will be prepped for the recital. Proper Dance Apparel and shoes are a must. No costumes please.


Tickets
Tickets will go on sale for our recital the last weekend in April or the first weekend of May. Ticket sales last from 11am-4pm at The Dance Space. There is a limit of 4 tickets per family during ticket sales. Additional tickets will go on sale at a later time. Recital tickets are non-refundable. All tuition and costume balances must be paid for at time of ticket reservation.

***Don't want to wait on line? NO PROBLEM! We offer a DROP OFF SERVICE!!! The day of ticket sales drop off an envelope with your Child's Full name, tuition payment and ticket payment and we will reserve your tickets for you! Envelopes must be give to The Dance Space staff. ***
Early Birds will not be affected by drop off service

Costumes
We spend many hours determining the correct costumes for each class. Costumes are always age-appropriate and of the highest quality. A $30 Costume Deposit is due Per Child Per Class January 1st. Costume Balance is due March 1st. All payments received after the 14th will be subjected to a $15 late fee.

Picture Day
Dates and Times will be announced in March. Since all children are featured in group pictures, it is important for your child to attend the shoot that week even if you aren't having individual pictures taken.

Recital DVD
Great Gift idea for any dancer! The DVD costs $ 30 and will include a picture montage of all our dancers!!! For your convenience The Dance Space accepts Cash and Checks.Please make payable to The Dance Space. If you want a recital DVD please fill download, print, fill out and mail form below. PAYMENT and FORM must be submitted together. The Dance Space will be accepting DVD reservations until June 25th. DVD will be ready for pick up in August.


---